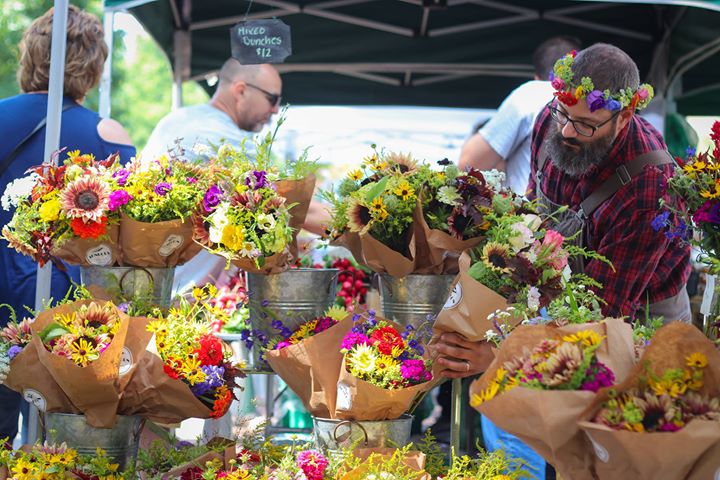 Special thanks to all our market customers for supporting local flowers all these years.  You're the reason we are still growing 44 years later!
Dane County Farmers Market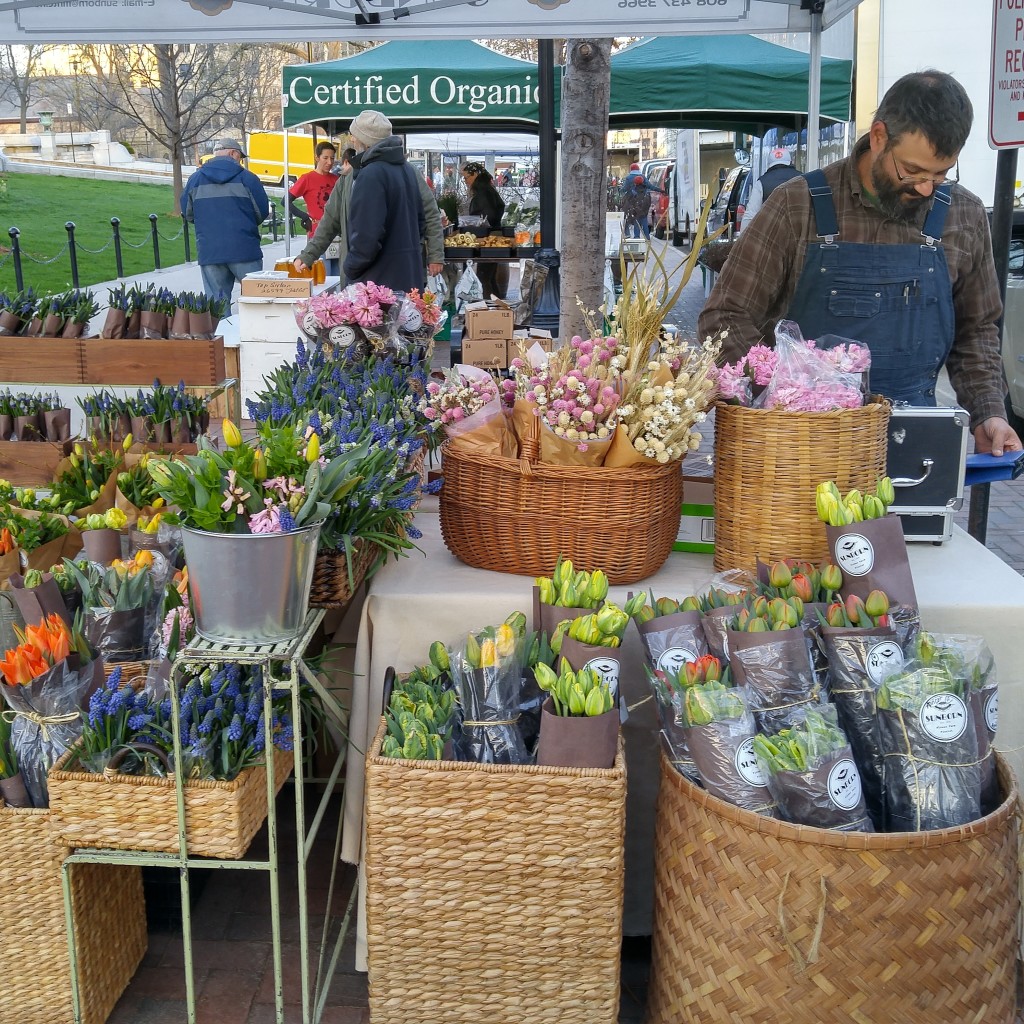 Sunborn has been selling at the Dane County Farmers Market on the square since 1975. We are there every Saturday morning from 6:30am-2:00pm April-October. We condition our flowers to have long vase life. We grow our flowers according to organic practices and do not use chemical fertilizers, pesticides, or fungicides. Both Sunborn's designers, Carol and Lisa, take time to design each bouquet by hand to reflect the best of every season.
We also sell at the winter markets at Monona Terrace. We bring a wide variety of holiday arrangements and dried flower gifts. Bring on the Hygge!